No - MASK - QUERADE for Friday, June 4, 2021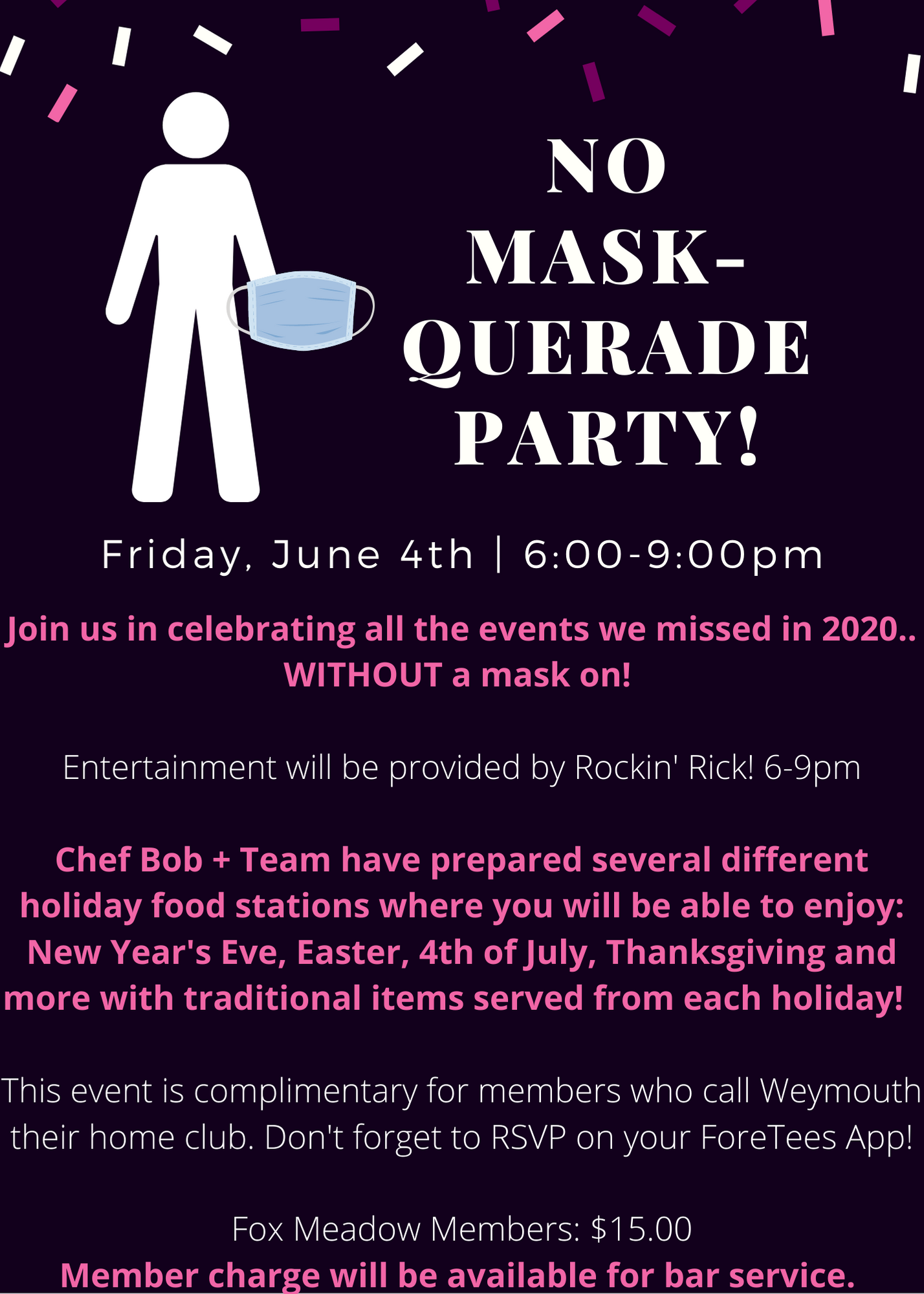 Join us in celebrating all the events we missed in 2020.. WITHOUT a mask on!
**Those of you who have not been vaccinated, or would still like to wear a mask are also invited to the party! We ask that you please follow recommendations from the CDC.
We'll have music from Rockin' Rick and a photo booth!
Chef Bob + Team have prepared several different holiday food stations where you will be able to enjoy: New Year's Eve, Easter, 4th of July, Thanksgiving and more with traditional items served from each holiday!
This event is complimentary for members who call Weymouth their home club. Don't forget to RSVP on your ForeTees App!
Fox Meadow Members: $15.00
Member charge will be available for bar service.
Menu
New Year's Station (apps)
Roasted vegetable platter
Fresh fruit display
Pork sliders with braised cabbage
Raspberry barbecue meatballs
Sauerkraut balls with thousand island dipping sauce
Easter Station
Carved ham
Scalloped potatoes
Honey tarragon glazed carrots
Carrot cake
Banana cream pie
Summer Grilling Station
BBQ chicken & ribs
Baked mac & cheese
Corn o' Brien
Apple & cherry pie
Thanksgiving Station
Carved oven roasted turkey
Mashed potatoes/gravy
Green bean casserole
Pumpkin pie
Pecan pie