Details
6:00pm to 9:00pm
Food & Beverage
November Wine DInner for Saturday, November 14, 2020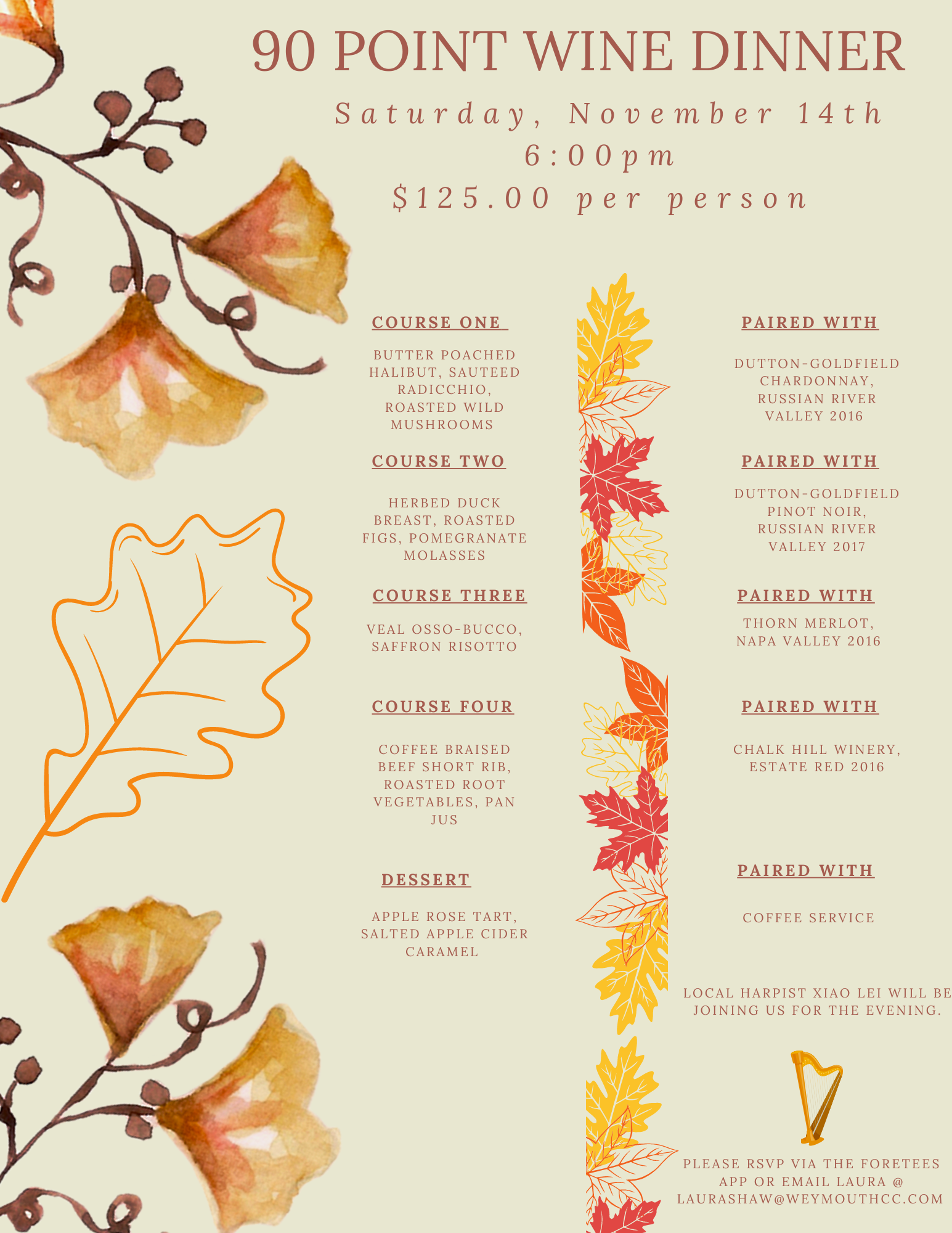 Our 90 point wine dinner will be one of a kind! All the wines you will be tasting are rated on the scoring scale at 90 points or above.
Wine Spectator tasters review wines on the following 100-point scale:
95-100

Classic: a great wine

90-94

Outstanding: a wine of superior character and style

85-89

Very good: a wine with special qualities

80-84

Good: a solid, well-made wine

75-79

Mediocre: a drinkable wine that may have minor flaws

50-74

Not recommended
Xiao Lei a local harpist, will also be joining us for the evening.
Sign up now! This event will fill up fast!