Details
12:00pm to 3:00pm
Food & Beverage
Summer Tea Party for Saturday, July 11, 2020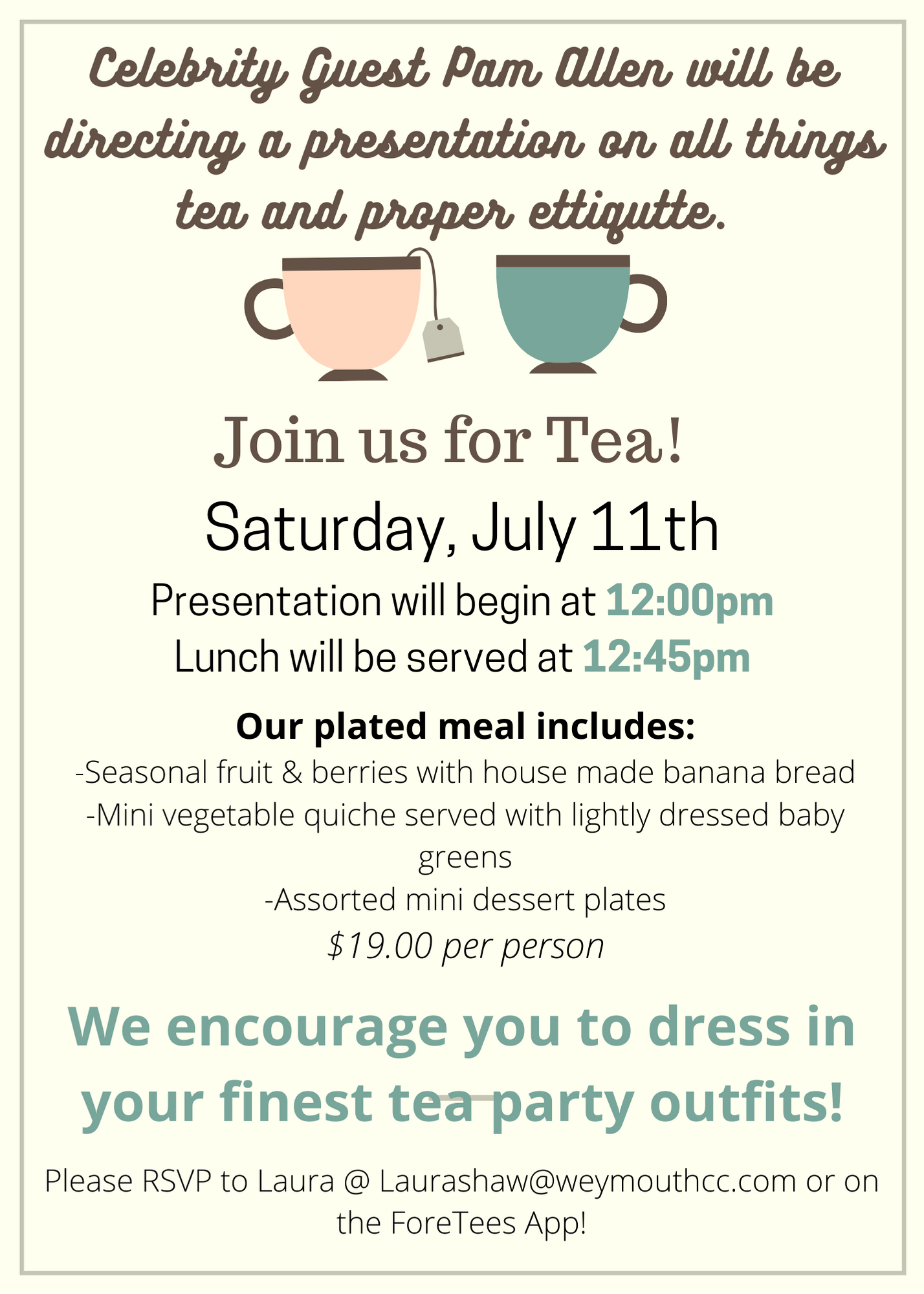 Everyone is invited to our Summer Tea Party! Celebrity Guest Pam Allen will be giving us a detailed presentation on all things tea including proper tea etiquette and the history of how tea came to be!

Tea will be served along with a plated lunch including the following: $19 per person

First Course
Seasonal fruit & berries with house made banana bread
Second Course
Mini vegetable quiche served with lightly dressed baby greens
Third Course
Assorted mini dessert plates
Our speaker will be dressed in full Civil War attire. We encourage you to dress for tea! This includes hats, gloves, and anything else you wish to dress for the era!
Don't forget, it was important for gentlemen of the era to know proper tea etiquette as well, so men are welcome to join us!
Please RSVP to Laura @
laurashaw@weymouthcc.com
or by using the ForeTees app.