Details
6:00pm to 9:00pm
Food & Beverage
Tuscan Wine Dinner for Saturday, February 27, 2021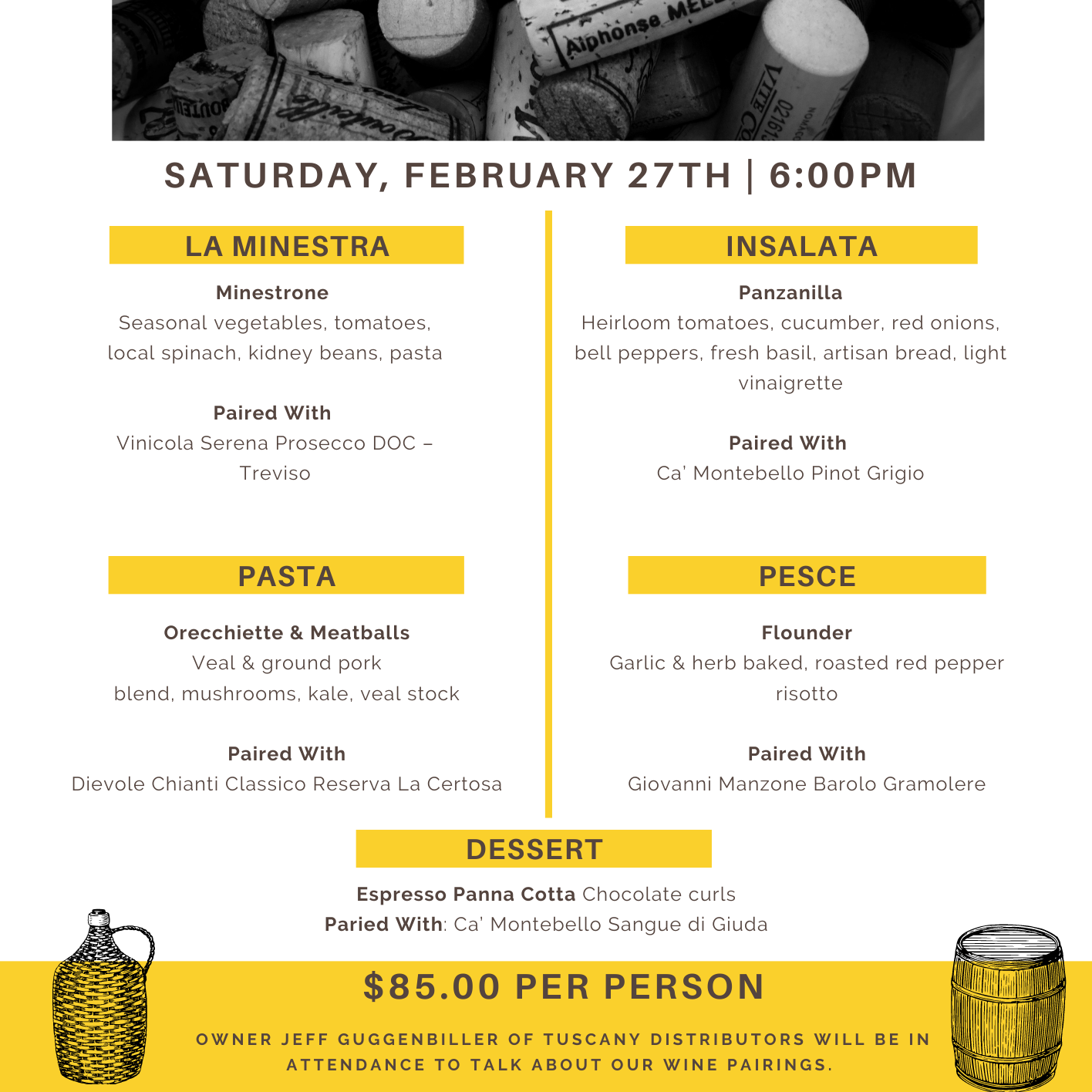 Let us bring a taste of Tuscany to you! Jeff Guggenbiller (owner of Tuscany Distributors) will be in attendance to talk all about the wine you'll be enjoying. Quick bio on Jeff:
"Tuscany Distributors of Ohio is a small wine distributor based in NE Ohio with a portfolio that concentrates primarily on Italian and Domestic wines of distinction and superiority. The focus is on smaller, family-owned wineries that produce low volume yet high-quality wines that typically would not get exposure to the consumer market. Founded in 2012, the company's owner is Jeff Guggenbiller. Jeff is a self-described wine enthusiast who has enjoyed wine since his youth. After 25 years of working in Supply Chain and Operations Management roles for companies like Rubbermaid and Philips Healthcare, Jeff left the corporate world to pursue his passion-wine. His passion for Italian wines is tied to the fact that Italian wines are meant to be enjoyed with food. The sense of intimacy and joy that one can experience in sharing a meal and a great bottle of wine with family and friends is ultimately what drew him into the business full time. Jeff is married to his wife Loralee and together they have two children; Caroline and Charlie. His goal is to bring new and exciting wines to the consumer market for decades to come."
Make your reservations on ForeTees! This event will sell out!