Voudoux Vodka Martini Dinner for Friday, January 21, 2022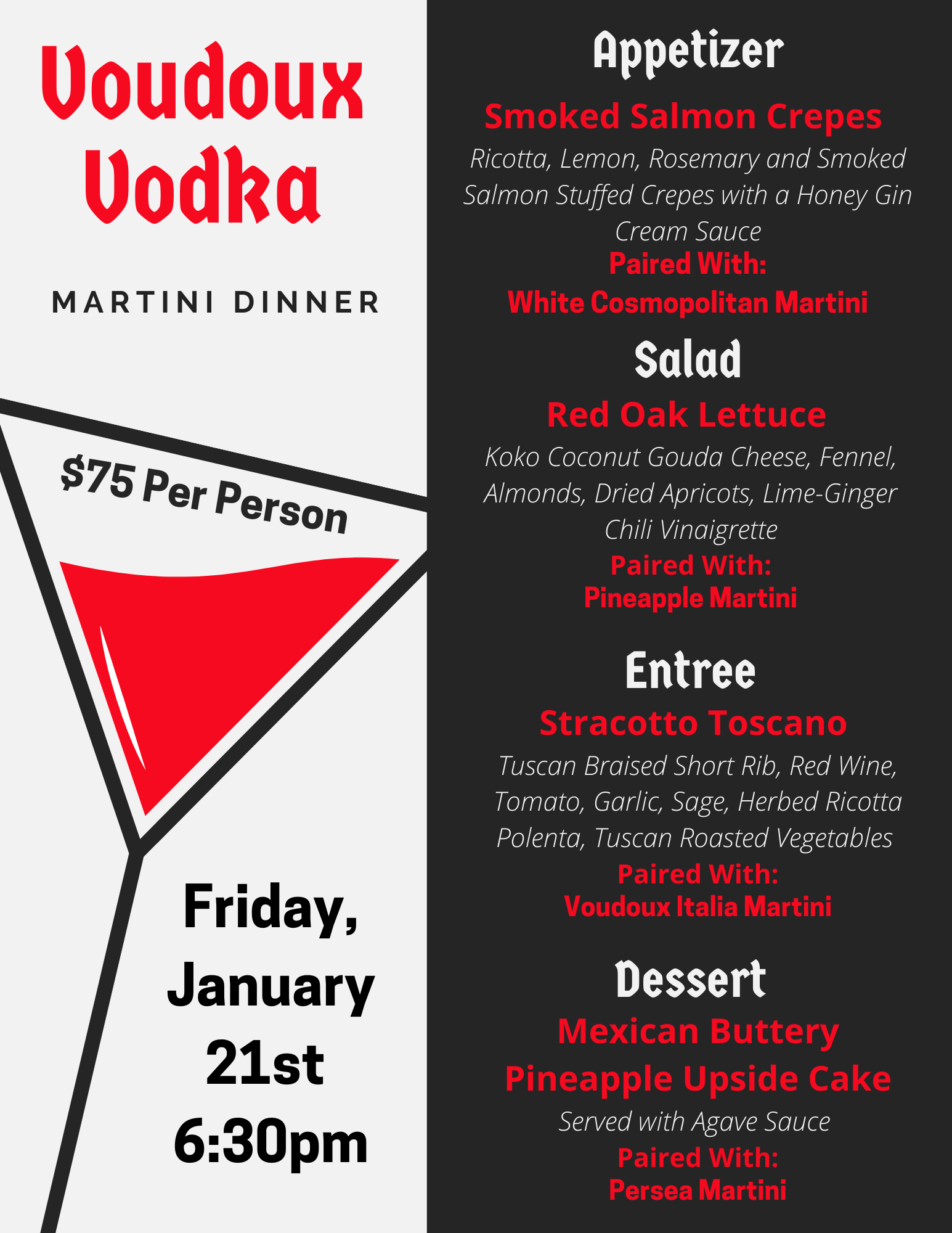 We are excited to announce we are partnering with Voudoux Vodka for a 4-course Martini Dinner!
Attendees will have the opportunity to vote for their favorite martini at the end of the evening which will then be featured on our menu!
$75 per person (this does count towards your food & beverage minimum for 1st Quarter). Please RSVP on the ForeTees app!