Details
6:30pm to 9:00pm
Food & Beverage
Wine Dinner Featuring: Scott & Jana Harvey for Friday, July 12, 2019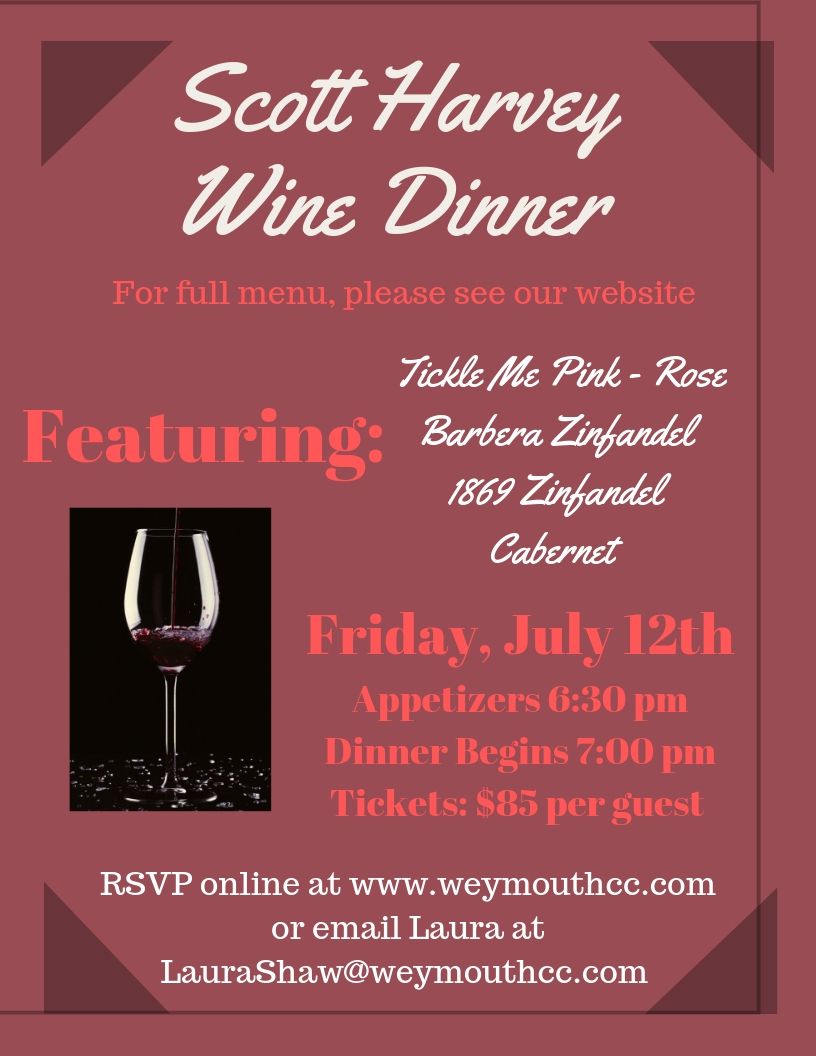 THIS EVENT IS SOLD OUT.
Our wine dinners have been growing more and more each time we put one on our calendar.

We love when we can invite vintners to our wine dinners so they can share their passion and expertise with you about what they cherish most. Scott & Jana Harvey will be hosting this delicious wine dinner.

First Course
Tickle Me Pink Rose
Featuring: Duck Breast Salad
- Pan seared duck breast
- Arugula
- Toasted almonds
- Goat cheese
- Orange honey vinaigrette

Second Course
Red Label Barbera Zinfandel
Featuring: Oven Roasted Quail
- Lavender balsamic glaze
- Camembert cheese grits

Third Course
1869 Zinfandel
Featuring: Pan Seared Kobe Eye of Ribeye
- Spiced espresso rub
- Cocoa demi-glace
- Rustic potato pancake

Fourth Course
Jana Cathedral Cabernet Sauvignon
Featuring: Herb Crusted Rack of Lamb
- Honey Dijon glaze
- Tarragon buttered baby carrots

Dessert
Featuring: Creme Brule